Co-Conspirators
Conspiracy draws on a network of people we trust, whose work we admire. They are innovative experts across multi-disciplinary fields from strategy and design to experiences and content. We (affectionately) call them our Co-Conspirators. Here's just a few of them.
Some of our newest Co-Conspirators
Sara Vaughan is an Innovator, Creator Global Brands with Purpose and Positive Change Maker.
She's done this successfully in-house for De Beers with Forevermark, their ethical diamond brand. The Body Shop, where she was responsible for developing and driving The Body Shop's global brand repositioning – Beauty with Heart featuring Lily Cole and The Stop Sex Trafficking of Children and Young People Campaign. This remains the largest corporate-led petition ever presented to the United Nations generating some 7 million signatures and effecting change in trafficking legislation in over 20 countries. Latterly she was a Vice-President at Unilever, where she looked after sustainable business and global communications for all the categories and brands and sat on the Global Personal Care Leadership Team. She created and rolled out the People Are Beautiful brand for Unilever Personal Care – a €21 billion company and also worked on the brand purpose for the 16 €1 billion+ brands.
She now has her own consultancy working with companies and brands such as Unilever and Reckitt Benckiser to innovate, create and develop their purpose. She is a co-founder of JoyTech working with the tech giants to create more human centred tech and A Plastic Planet, campaigning for a #plasticfreeaisle in supermarkets. She is also a longstanding volunteer for Glassdoor, the West London homeless shelter and has just launched Homeless Stories, a campaign to demystify the homeless and homelessness
After 27 years at the helm of major agencies, Will Travis is the Founder of the transformative Elevation Barn 'powering purpose' experience in the Hudson Valley and Bali. He coaches global celebrity figures and executive leaders through his consultancy group Anderson Short, and is a board advisor on multiple not-for-profit and higher purpose driven corporations.
Trisha Stezzi discovered her purpose in the mid-nineties and has been creating collaborations to address the world's biggest challenges ever since. AtSignificance, her purpose-driven consultancy and Speakers Bureau, she helps organizations and change-makers "unleash the potential of people and brands to be a force for good."
Trisha is also a Co-Founder of Sideshift and the Sideshift: Changing Perspectives & Redefining Sustainability Summit. Sideshift is the first "social opportunity network". It's a community and a movement that brings together solutions, thought-leaders, and changemakers across multiple topic areas and regions to inspire people from all walks of life to find what resonates personally and take action there to create a more fulfilling and sustainable lives, organizations, communities – and planet. Join us!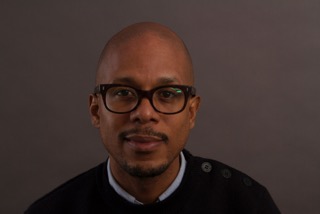 Chuck has spent his career being 'the bridge between the street and the suite', and is the Founder + Chief Strategy Officer of Rupture Studio, a strategy-lead creative collective that leverages cultural change to drive business growth.